Get Up Early For a Beach Sunrise Walk
Virginia Beach Oceanfront Virginia Beach VA, 23451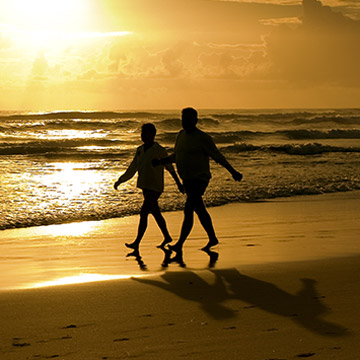 Details
There are lots of health perks of walking anywhere, but here are a few of the additional ones you'll get from walking on the beach. Walking in sand requires much greater effort than walking on a hard surface. Your muscles and tendons will work harder, strengthening your foot and ankle. Beach walks will burn more calories than walks on the boardwalk.
"Stepping through sand (especially if done barefoot) will activate more muscles throughout the body, stimulate and strengthen the nerves and muscles in your feet and legs," – Jessica Smith, a certified fitness instructor.
There are so many benefits to walking on the beach. There's nothing quite like feeling the warm morning sun on your face and the cool breeze on your skin while strolling along a beach.