Spotting Atlantic Bottlenose Dolphins
Virginia Beach Oceanfront Virginia Beach VA, 23451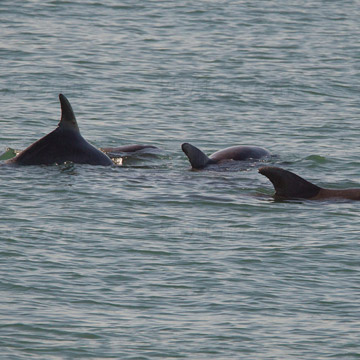 Details
Here are some tips to spotting dolphins playing and jumping close to the shore in Virginia Beach. Atlantic bottlenose dolphin are most active between 10 am and noon, or especially early in the morning when the the ocean waters are calm. Though there is no rule, typically, the water is calmer in the morning. As far as the number of dolphins you will see and what mood they will be in,
It is unpredictable.
Good weather is also the ideal condition for dolphin spotting, so you're looking for a sunny day to give yourself the best chance of watching dolphins in the wild. With miles of coastline along the Atlantic Ocean, these dolphins are a common sight all year no matter where you're looking.
FAQs:
Are they dolphins or porpoises?
If you are dolphin-watching in Virginia Beach, it is most likely that you will spot "Bottlenose Dolphins" as they are the most common type. Dolphins and porpoises differ in their faces and body shapes. Dolphins have longer noses, bigger mouths, and they have longer, leaner bodies than porpoises.